Magic Pen - Repair & Growth - Nail Cream
Twist, apply and rub in. No mess!
• Reduce dry and excessive cuticles
• Repair damaged nails
• You can use it on toenails
• Stop biting nails and skin
• Get rid of pain after fake nails
• Helps soft, weak, splitting nails
• Vegan & not tested on animals
Shop now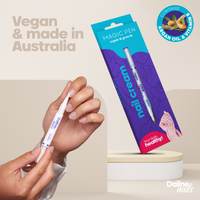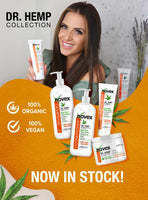 DR. HEMP
Made with 100% Organic Hemp Seed Oil
The Novex Dr. Hemp line acts as a responsible protective barrier for mitigating damage and frizz, caused by stress. Promotes the healthy growth of the strands and leaves the hair silky and with an incredible brightness.
Benefits of Hemp Seed Oil
The key ingredient of this formula is seed oil cannabis sativa. This powerful oil contains fatty acids, including Omega 3, Omega 6 and Omega 9, which help growth healthy hair. Protects against thermal aggressions(transformation processes, dryer and plate), strengthens and seals the hair cuticles.
Shop Now
Cool Blonde
Designed for blonde hair, silver hair, bleached hair, or brassy hair with a formula infused with natural Brazilian Acai extract and enhanced with ceramides. Cool Blonde collection is a great at-home solution for toning hair and preventing brassiness.
Shop NOW
Testimonials
Excellent experience with satin pillowcases. Soft touch, super comfortable and beautiful.

Marília Azevedo
I ordered the satin diffuser cap and it was shipped with in the week. The quality is amazing and I can't wait to use it! Highly recommended 😍

Brioney Marée Staples
I ordered an adjustable satin bonnet and diffuser cap on a whim and received the most thoughtfully packed box in return. Lorena's products are not only of the highest quality, but she was considerate enough to include a cute little Christmas present! Such a delight—thank you so much!

Grace Mele
I am a regular customer, I have the satin pillowcases, hair clippers, protective masks and other home accessories.
So I highly recommend the Kira The Cat. They are very well made products and it is possible to perceive the affection and attention in every detail, from ordering to delivery.

Sarah Castro
I have the pillowcases and I love them!

Alejandro Caldera
I bought the diffuser cap and I love it! It's made hair drying so much easier and manageable, and it's been working great the 3 times I've used it so far. I don't know how it'd be if you're looking for more volume (as diffusing normally can help with that for thinner hair ), but my hair naturally is volumous so it does the job and I'm really happy with the outcome! Also for someone who travels often, this is amazing because it's so compact and can be taken anywhere with you, compared to lugging around a big diffuser head😂 Thanks Kira the Cat!

Naomi Eteuati
Highly recommend! Lovely, very professionals and awesome product!

Cássia Both
I bought two sets of the satin pillow cases and I can't recommend them enough! They are the most comfortable sets I own and I feel my hair so much smoother in the morning after I use them ❤️

Natália Alves
I highly recommend Kira the Cat. The products arrived fast, they have good quality and fair prices. I got the Satin Diffuser Drying Cap, Gift Set - Pair of Satin Pillowcase, mask and Satin Scrunchie, and I'm in love. I could see the benefits on my skin and hair in just a couple of nights sleeping with the satin pillowcase. The scrunchie it is super gentle on my hair and don't let him marked. And the diffuser drying cap it is super practical and easy to use.

Janaina Souza